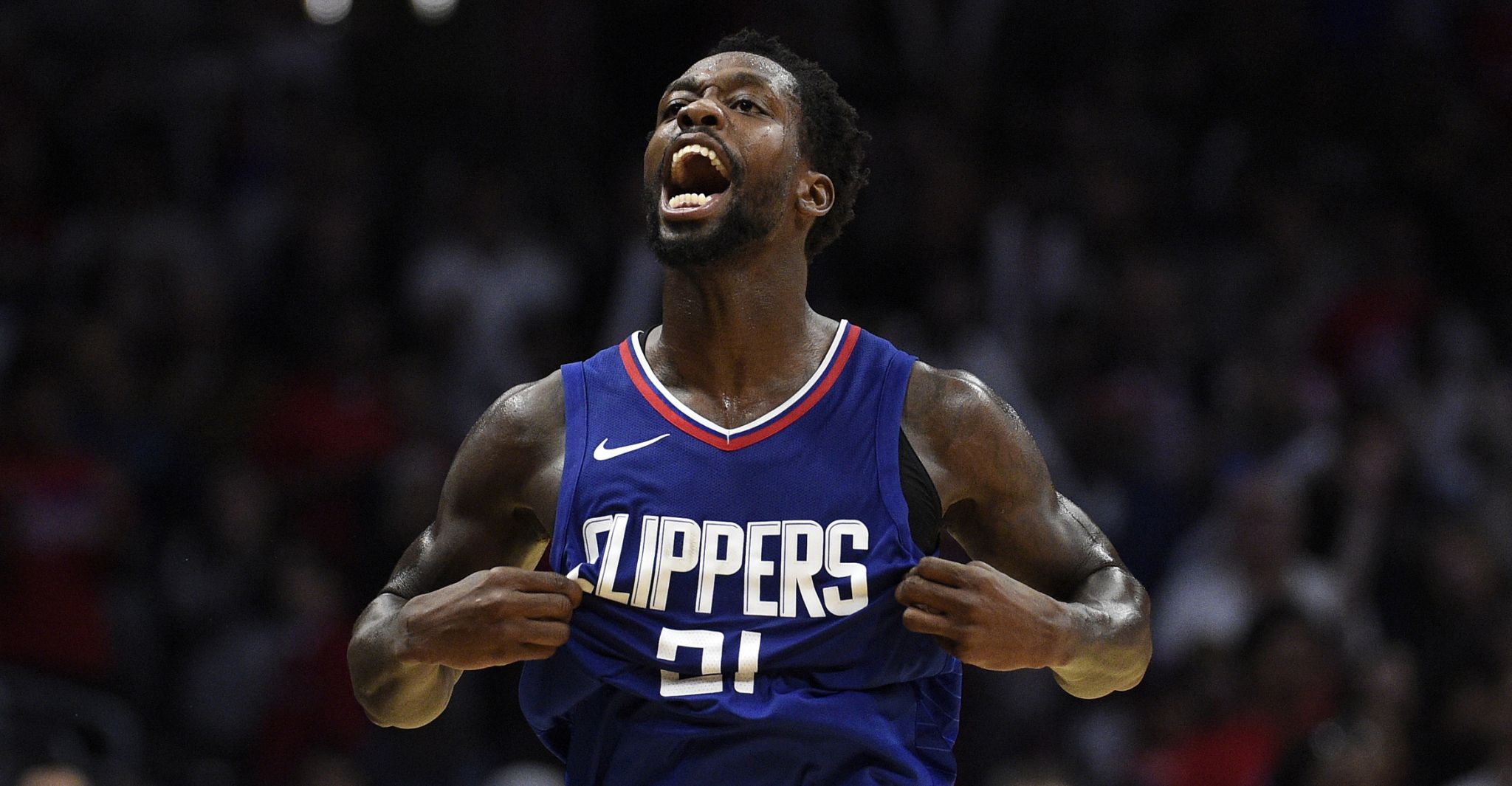 Photo: Kevork Djansezian/Getty Images

Patrick Beverley spent five seasons with the Rockets before being traded to the Los Angeles Clippers with six other players, a 2018 first-round draft pick and cash in last summer's deal that brought All-Star guard Chris Paul to Houston.
Beverley played 11 games for the Clippers before being ruled out for the season in late November after having surgery on a torn meniscus in his right knee. The 6-1 guard was averaging a career-high 12.2 points along with 2.9 assists and 4.1 rebounds per game.
His orthopedic surgeon, Dr. Walter Lowe, is the team physician for the Rockets and Texans, so Beverley spent a lot of time in Houston during his rehab. Beverley is back in the Houston area to host his second annual Camp Lockdown Skills Camp. Camp Lockdown is a five-day basketball camp running this week for boys and girls ages 6-16 at The Gym in Humble.
The Chronicle's Parth Upadhyaya spoke with Beverley at his camp this week on everything from Beverley's decision to bring his camp back to the Houston area, being traded by the Rockets, his hatred for the defending NBA champion Warriors and his relationships with his former teammates.
Q: Even after being traded last summer, what made you want to return to Houston for Camp Lockdown?
A: My whole family's here. This is my second home. I liked the success we had with the camp (and) the fun the kids had (last year). It's not like a regular camp. I compete. I go out there. It's fun. They have a lot of fun, and they're super excited all the time. And I think I'm more excited than them.
Q: A lot of NBA players have their own summer camps, but they all aren't always hands-on and playing with the kids. What makes you want to do that?
A: I'm just a basketball player. I've been that way since I was born. Since I've been in Houston, I've played at many basketball courts. For me, it's just (about) getting sweaty and feeling good. I love to compete. What better environment than to compete at my own camp?
Q: What does it mean to you to see 144 kids come out to your camp even though you don't play in Houston anymore?
A: Words can't even speak for it. I used to go to James Harden's camp. I used to see how he was hands-on with his camp. I (saw) how it was organized and how excited the kids were. It's the same thing here. I feel like a dad here. Being able to see these kids year after year and seeing how they compete and seeing how they've grown as players and as people, it's good to be a part of that.
Q: Why did you ask the Rockets for a trade even before the team made it a goal to bring in Chris Paul?
A: I've learned a ton under James (Harden). (I watched) how hard he works at his craft, how hard he competes (and) how hard he plays on both ends of the floor. I wanted to see if I could step out of my realm and get that type of responsibility. I wanted a bigger opportunity for myself. I was fortunate to be able to have that with the Clippers. (I was) super excited with how the season started. I played real well. It's just unfortunate (that the) injury (happened). I'm super excited, still, to have that same opportunity and still be able to compete.
Q: What did it mean for you to see Harden win MVP?
A: When he first go it, I FaceTimed the man. He was super excited. I honestly thought he should've got it the last two or three years, of course. Him being on a plateau like that, carrying the city, carrying the team like he's been doing for the past six years, it's been unbelievable. It's definitely earned. It wasn't given.
Q: What are your relationships like with your former Rockets teammates?
A: I was with Trevor Ariza for his birthday the last night before free agency. I talked to him throughout the playoffs. Clint (Capela) is a big-time friend of mine. You build long-time relationships. I talk to Ryan Anderson. I spoke at his wedding. I talk to Eric Gordon all the time. When you battle (together) on the hardwood, it's more than that outside of basketball. I hate Golden State. I wish the Rockets would've beat them. They fell short, but I was super happy with the success they had last year.
Q: How did you battle back from your injury and how is rehab coming along?
A: Rehab is fine — over and done with. I got cleared about two months ago by Dr. Lowe. (I was) coming from a season where I (was) playing, arguably, the best basketball I've ever played in my life. (I had) a career high in points (and) a career high in steals. (It was) an unfortunate situation, but everything happens for a reason. It forced me to get stronger, mentally and physically. I'm ready to go.
Q: What was your initial state of mind when you went down with the injury in November?
A: I wanted to come to the best knee doctor and get it worked on. No one else has touched me except Dr. Lowe. (I thought), "It's already happened. I'm hurt. Now, what's the next thing?" That was always me, (looking for) the next phase. That's why I'm to a point right now where I'm able to compete. I got my explosiveness back. I got my lateral quickness back. I got stronger — the strongest I've ever been in my life.
Q: What are some of your goals this upcoming season with the Clippers?
A: To make the playoffs. That's the only goal.
Q: If the Rockets and Warriors meet again in the Western Conference Finals next season, who do you think will win?
A: Rockets. I'm real anti-Warriors. You could name anybody (against the Warriors), I'd probably say the other team.