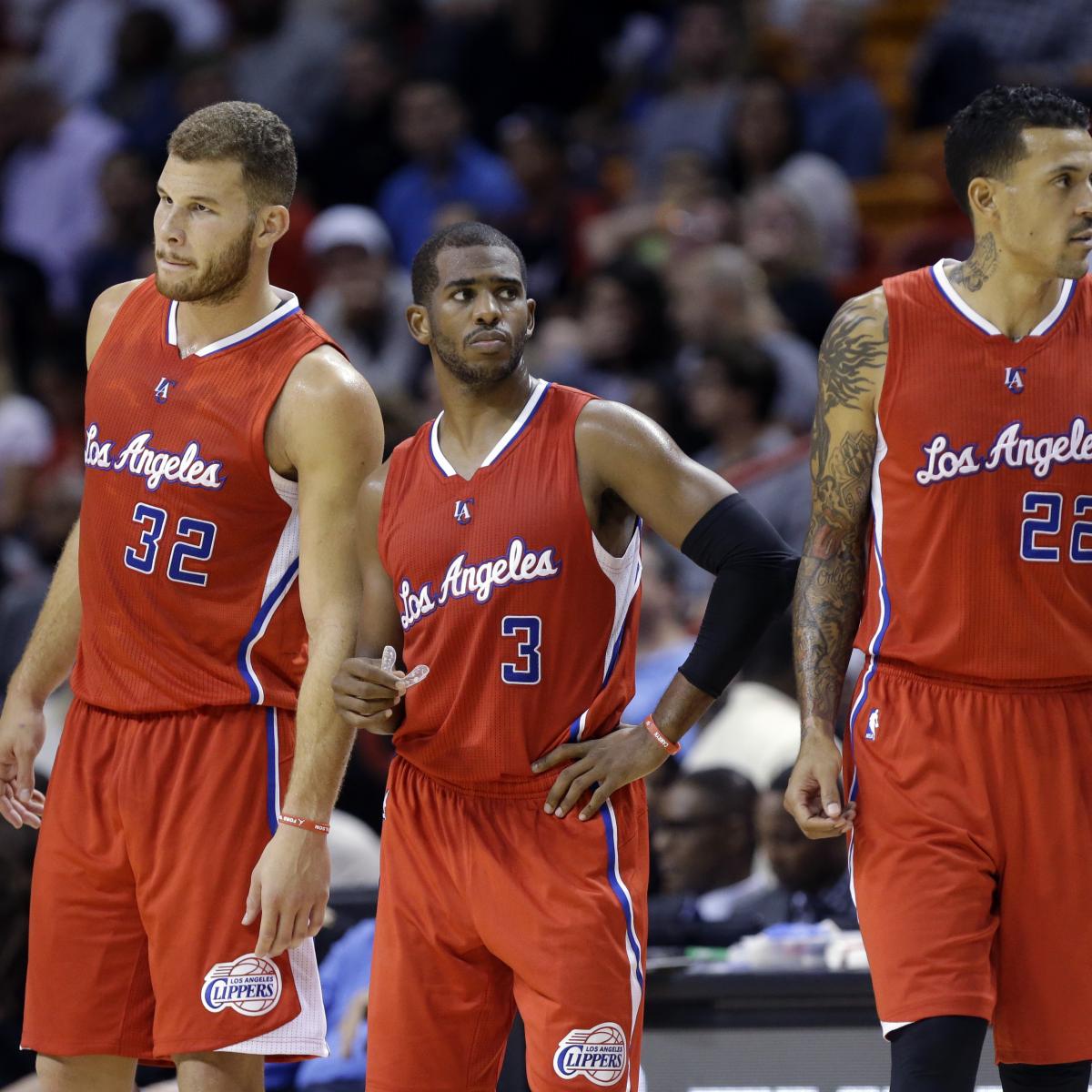 Lynne Sladky/Associated Press
Former Los Angeles Clippers forward Matt Barnes said a lack of "mental toughness" was a key reason the franchise didn't win a championship while being led by the star tandem of Chris Paul and Blake Griffin.
Barnes said during a Friday appearance on the Lunchtime with Roggin and Rodney show (via Kurt Helin of NBC Sports) the team couldn't keep its egos in check:
"We really had one of the most talented teams that never won a championship in L.A., and I think it was our own fault. We were in our own way. Just too many egos, young acting. We thought we were going to be the [Golden State] Warriors right up until they won the championship. We knocked them out of the playoffs the year before they came back and won, so we had a very talented team. We just couldn't get on the same page. It was crazy."
The Clippers emerged as a consistent threat in the Western Conference with a roster led by Paul and Griffin that also featured a strong group of secondary contributors, including Jamal Crawford, DeAndre Jordan and JJ Redick.
They won at least 51 games during the regular season in five straight years, starting with the 2012-13 campaign. L.A. never advanced beyond the second round of the playoffs, though.
When asked to further explain the Clippers' lack of postseason success, Barnes continued to point to the squad's inability to put its pride aside for the betterment of the team.
"Egos. Egos. And now looking back on it from my perspective, because I was fortunate enough to go to the Warriors with a whole handful of superstars, and there was no egos. Everyone left their ego…the only thing that mattered in Golden State was to win and winning the championship. If we had that mentality with the Clippers, we would have won a championship."
Los Angeles traded Paul to the Houston Rockets last June. After signing Griffin to a five-year contract extension last July, the Clippers traded him to the Detroit Pistons in January.
The Clippers missed the playoffs by five games last season and of course play in the loaded Western Conference. As a result, it'll be hard for the organization not to lament its missed opportunities in the Paul-Griffin era, and Barnes believes the internal dynamics were the team's downfall.