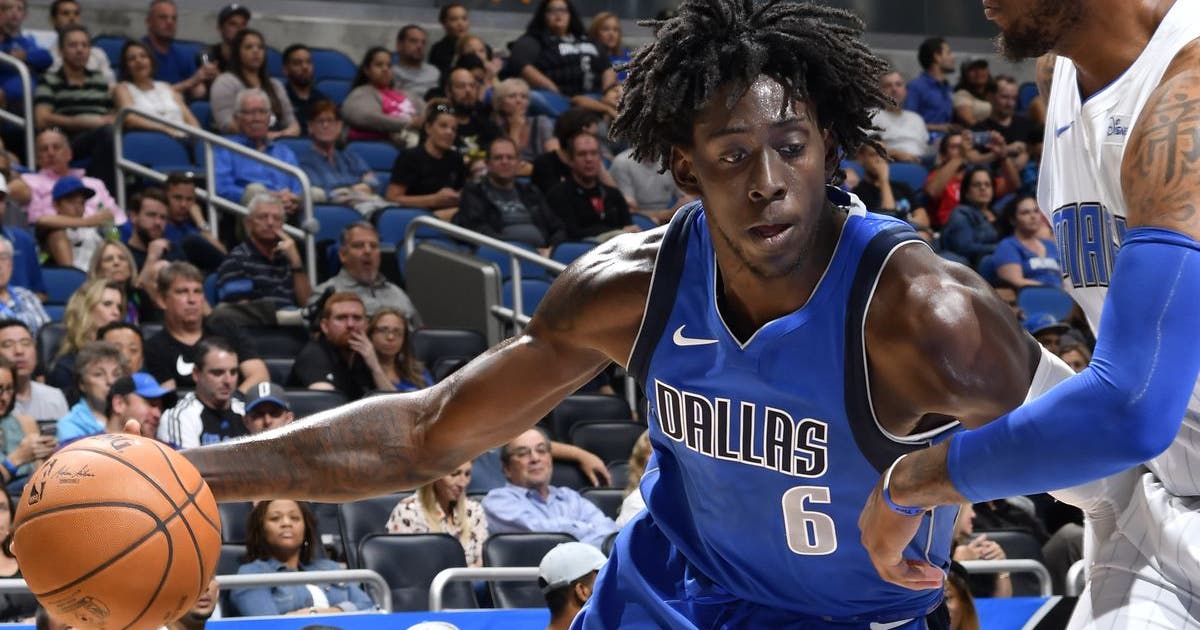 The Los Angeles Clippers continue to flush out their roster with talented length.
The Clips traded the draft rights to forward Maarty Leunen, who has not played in the NBA since being drafted in 2008, and cash considerations to the Dallas Mavericks for 6-foot-9 forward Johnathan Motley Monday.
Motley will join Angel Delgado as the Clippers' two-way contract signees, allowing them to play a maximum of 45 games with the NBA team, while also providing services to the G League affiliate Agua Caliente Clippers of Ontario.
Montrezl Harrell reportedly agrees to stay with Clippers, signs two-year, $12 million deal
Motley, 23, appeared in 11 games for the Mavs on a two-way contract last season, averaging 8.7 points and 4.5 rebounds while shooting 53.3 percent from the field in 16.0 minutes. The 230-pound Houston native also appeared in 34 games for the Mavericks' G League affiliate, the Texas Legends, averaging 22.2 points, 9.8 rebounds and 2.0 assists, while shooting 56.5 percent from the field in 32.5 minutes. He was named a 2018 G League All-Star and was selected to the Second-team All-NBA G League.
As a college player at Baylor University, Motley dominated the BIG 12 competition in his three years. He averaged 12 points per game along with 6.4 boards, including a 17.3/9.9 stat line his junior year when he was named the nation's tope power forward.